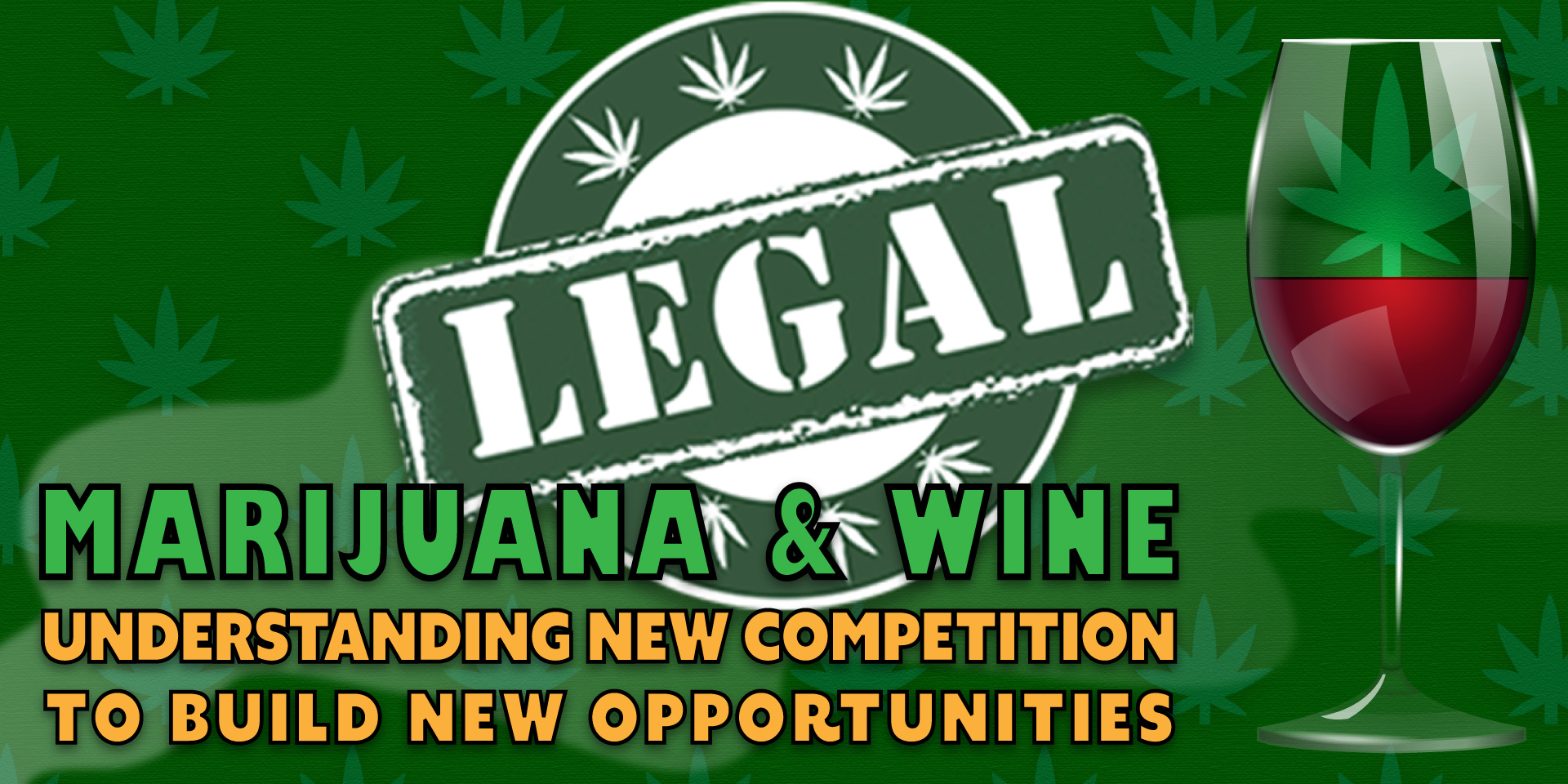 Join us in a Q&A discussion with Wine, Food and Lifestyle Writer, Tina Caputo, as she answers a few questions regarding her upcoming WIN Expo conference topic, "Marijuana and Wine: Understanding New Competition to Build New Opportunities".
Hi Tina, it's nice to see you again, we're excited that you're working with us on this Conference topic for WIN Expo.
T. Caputo:
"It's great to see you too, and I'm very happy to be a part of it."
---
Q
What opportunities do you feel wineries will benefit from if marijuana is legalized?
T. Caputo:
"I think there may be opportunities for the two industries to work together on events, since there is overlap between the consumers of both products. Of course, this would depend on a number of factors, including regulation and overcoming competition (especially in California) for land, labor and water."
---
Q
Have you noticed any similarities between writing for the wine industry and the cannabis industry?
T. Caputo:
"I've never written for the cannabis industry, but I can tell you from reading articles about cannabis that the language being used to talk about its attributes--terroir, descriptions of the different strains, etc.--is very similar to what is written about wine. There appears to be a conscious adoption by the cannabis industry of wine-related language and marketing. (i.e. - "This is the Napa Valley of weed!")"
---
Q
What do you feel winery owners have to learn from the cannabis industry?
T. Caputo:
"This is something I hope to explore during our session! At the very least, I think wineries will learn to see cannabis enthusiasts in a different light. It also strikes me that cannabis folks are not afraid to talk about the high they get from pot. Sometimes the wine industry needs a reminder that drinking wine is not just an intellectual exercise--it gives us pleasure! "
---
Q
What are the similarities you see between the marijuana industry and the wine industry?
T. Caputo:
"Both industries focus on a high-value, specialty crop. Both rely on skilled agriculture workers to grow and harvest their products. From what I've read about those involved in the tourism side of marijuana, their approach and target audience are quite similar to those of the wine industry. Both attract consumers who are affluent and interested in high-quality, local products that are sustainably produced."
---
Caputo will be joined by Speakers: Michael Brown, VP of Consumer Sales at Sokol Blosser Winery; Todd Roll, Founder of Pedal Bike Tours; and Philip Wolf, Founder of Cultivating Spirits, in the session: "Marijuana and Wine: Understanding New Competition to Build New Opportunities."