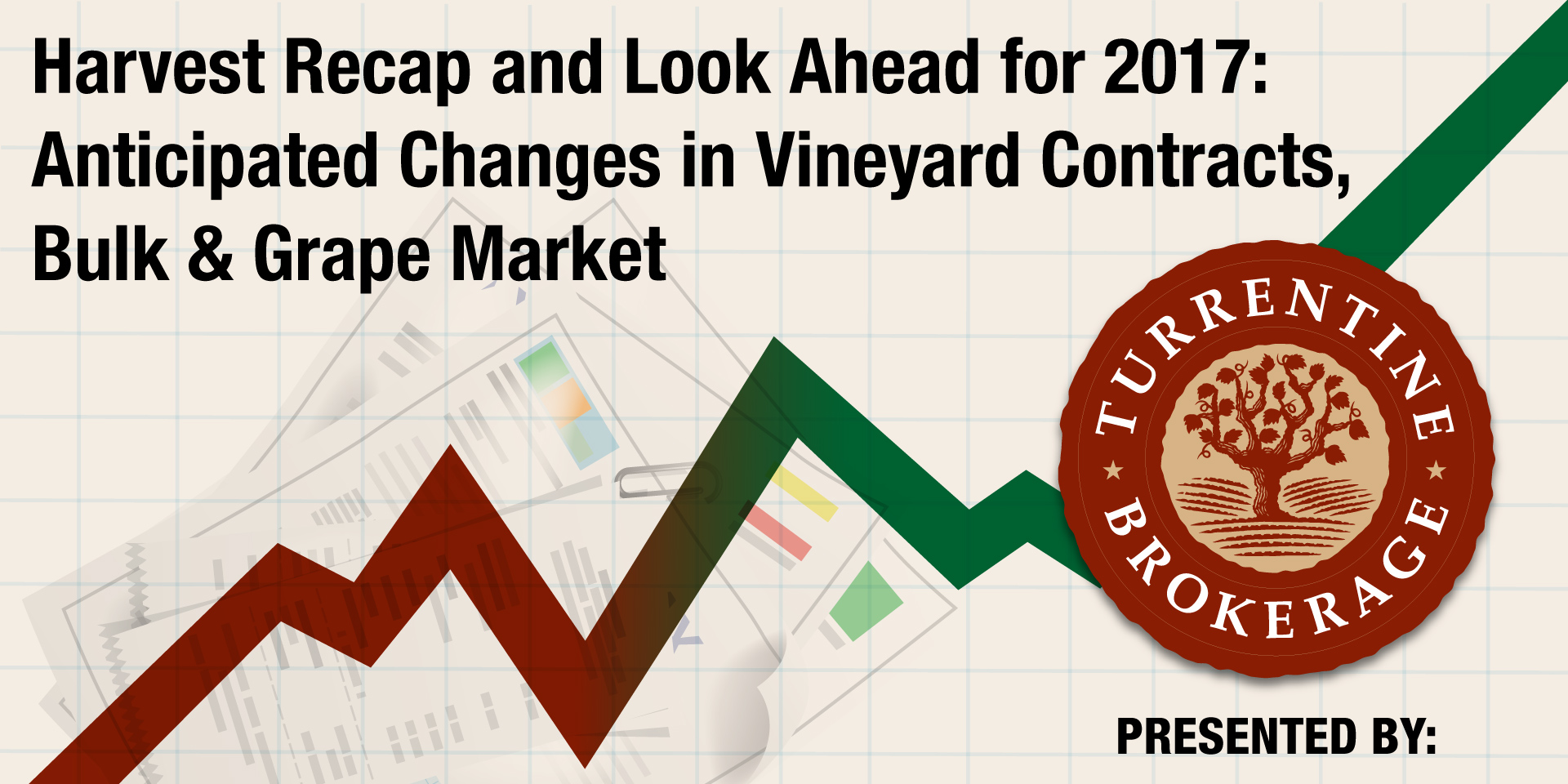 Join us in a Q&A discussion with the Winemaker at St. Francis Winery & Vineyards, Chris Louton, as he answers a few questions regarding 2016 Harvest Recap and Look Ahead to 2017.
Hi Chris, thank you for making some time for us today, so we can chat with you about the 2016 Harvest and look ahead towards 2017.
C. Louton:
"Thanks for having me. Hopefully we'll have some great news regarding this year's harvest by the time WIN Expo rolls around."
---
Q
When looking forward and weighing decisions, what industry factors do you consider?
C. Louton:
"Sales, both our own and the industry as a whole is always a driving factor. Obviously when supply and demand are strong, making long-term decisions seem well grounded. I also look to how planted acreage evolves and the cost per ton for districts change. This helps when trying to have the honest conversations about where you are, where you want to go and the reality of getting there."
---
Q
What other regions do you watch to give you insight for predictions of the North Coast?
C. Louton:
"Being that Sonoma County is my home and it is such a large and diverse region, it really sets the bar for my needs. That said, it's always good to keep an eye on overall trends, so I look to Mendocino County and Napa County for the big picture."
---
Q
What contractual differences do you expect to see in 2017?
C. Louton:
"I foresee the conversation centering on price and expectations, from both the vineyard and winery side. A verbal communication loop between all sides will be critical to limit surprises when it comes to quality, costs and supply. I will not be surprised to have more conversations about mechanization practices and perhaps adjusting contract language to reflect these needs."
---
Louton will be joined by Turrentine Brokerage and other panelists in the session: "Harvest Recap and Look Ahead for 2017: Anticipated Changes in Vineyard Contracts, Bulk & Grape Market."
Other panelists include: Moderator Brian Clements of Turrentine Brokerage, Chris Bowland of Bowland Vineyard Management, John Mackie of Carle, Mackie Power & Ross, and Steve Sangiacomo of Sangiacomo Family Vineyards.