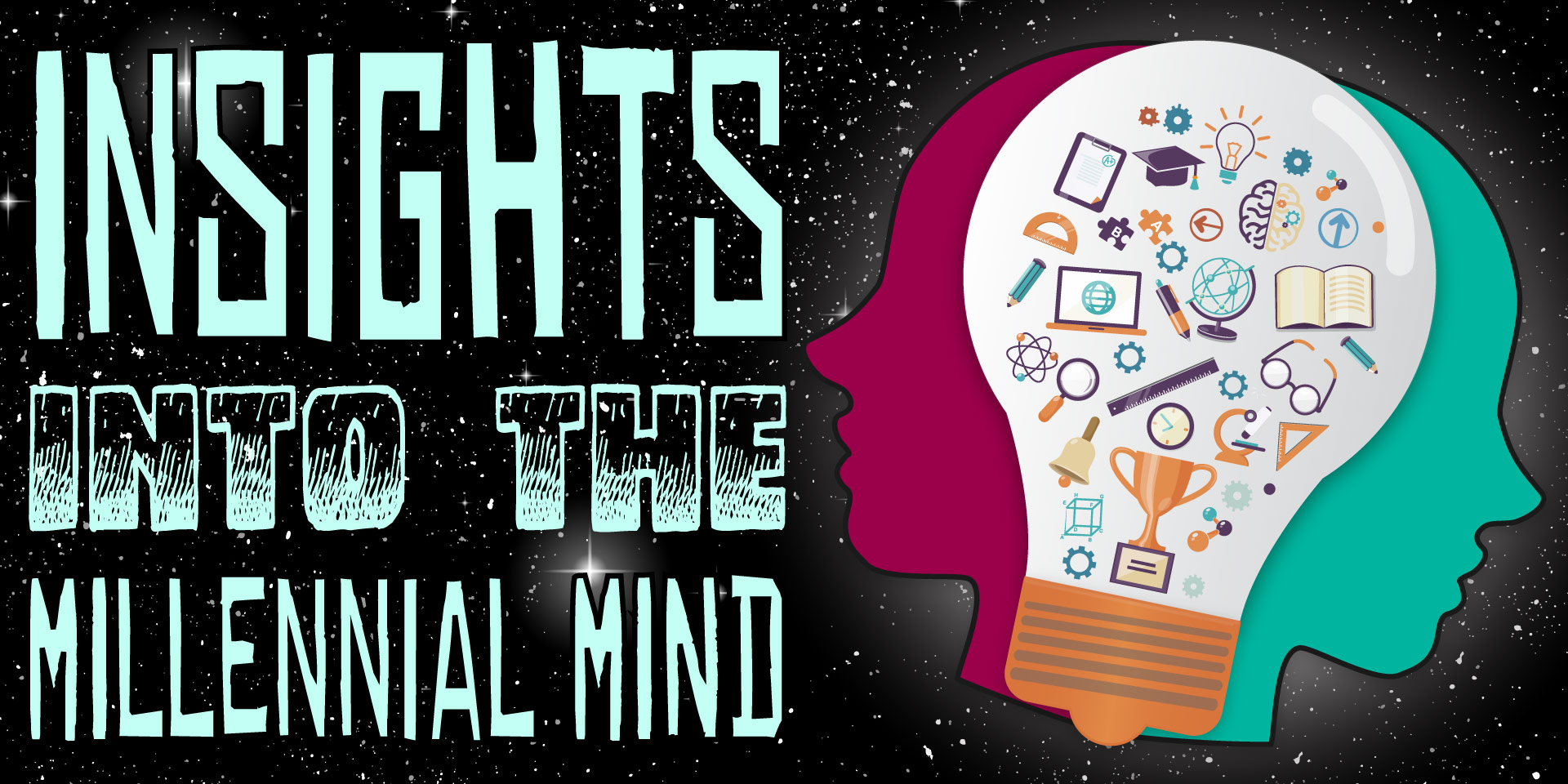 Join us in a Q&A discussion with the CEO of Wine Channel TV Network, Jessica Altieri, as she dives into a few questions regarding her upcoming WIN Expo conference topic, "Insights into the Millennial Mind: Tapping into Their $1.3 Trillion Spending Power".
Hi Jessica, thank you for taking the time to sit down and chat with us about your upcoming conference session at WIN Expo.
J. Altieri:
"I'm very excited to be a part of the Conference, thank you for having me!"
---
Q
As a millennial yourself, how do you feel you approach brand loyalty differently than generations before you?
J. Altieri:
I approach brand loyalty differently than other older generations because my generation shows loyalty in multiple ways.



Social Media Loyalty

Besides wearing a certain clothing or sipping a certain wine, I show my loyalty thru other mediums such as Snapchat, instagram, facebook, twitter, pinterest, and more. Social media has changed the "loyalty game." A study showed that "33% of millennials rely mostly on blogs before they make a purchase, compared to fewer than 3% for TV news, magazines and books." - Source | Source



Social Proof

We look to our close friends, family and colleagues to see what they're wearing and liking for inspiration. "According to the CrowdTwist study, 43.5 percent of Millennials said they use social media to spread the word about products or services." We have more information than ever now, and brands have to take advantage of this and find ways to get us talking about their products.



We don't want fake ads, we want you to be REAL

Authenticity is the name of the game if brands want loyal millennials. We can smell a phony a mile away. And not only do we want you to be "real", you are going to get our attention if you're helping out a great cause.
---
Q
What brands, in any industry, do the best job appealing to the millennial generation and why?
J. Altieri:
There are a few brands that do the best job in appealing to the millennial generation.



Netflix

"Netflix and chill" has made it cool to just stay in and seem like you are doing something when you are just sitting on your couch. Netflix has used social media campaigns that are always changing and keeping you on your toes. According to TheVideoInk.com, 75% of millennials with connected televisions are using them to watch Netflix. - Source.



Oreo

A legendary staple in cookie jars has showed millennials that they are listening. A rainbow Oreo cookie showed their desire to promote equality and the response was divided among fans. But the most important part is it had people talking. - Source


Oreo has also used tech to gain brand loyalty and give personalized user experiences. As the South by Southwest festival, Oreo "turned tweets into treats... High-tech vending machines allowed festival-goers to create customized Oreo cookies based on trending Twitter topics through a technology similar to 3D printing. - Source



Apple

Constantly evolving is the key to their cult following. Now you see many people who are on their iPhone, iPad and iMac at the same time while wearing their Apple Watch.



Coke, Google, Target, Amazon, Tom Shoes, Taco Bell

These companies all show Brand Value which equates to "Emotional benefits + Function benefits + Participative Benefits / Price." - Source
---
Q
As the youngest generation currently impacting the wine industry, what do you think the future of the industry holds?
J. Altieri:
More and more wines are available than ever and millennials are always looking to challenge their taste buds and try something new. This is great for higher end wines like boutique, smaller producers in areas like Paso Robles, Virginia and the Finger Lakes etc. This is also good for wines from different countries like South Africa, Georgia, Turkey, and Croatia.

Craft beers, ciders and cocktails are also competing for the millennials' attention and dollars.

Larger wine corporations will continue to obtain the smaller wine brands as well. As shown in one study by Silicon Valley Bank, "the top three wine companies produce about half of this nation's wines, and the top four wholesalers cover 60 percent of the market. The report doesn't quite make the connection, but that concentration in production and distribution probably favors larger retailers with national reach, such as Total Wine & More, BevMo and supermarket chains such as Safeway." - Source

The future is definitely sparkling; you just have to be look at it with Rosé-colored glasses!"
---
Altieri will be moderating, joined by three other panelists in the session: "Insights into the Millennial Mind: Tapping into Their $1.3 Trillion Spending Power."
Other panelists include Mike Giese, Brand Manager for Hope Family Wines; Emily McKinney, Social Media Producer for Hollywood Today Live; and Richard Yau, CEO & Co-Founder of Bright cellars.