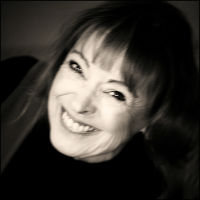 I am fully sold on the usefulness of the Internet. Information is literally at our fingertips as we enter our search requirements, and more information than we could read in a month is there for our perusal.
So why should you take the time and money to go to a trade show or conference? The easy and quick answer is that there is so much more to gain by inter-acting with other business owners, exhibitors, industry experts, and those who have solutions to offer that will give you a clear understanding of some of the issues with which you struggle.
Let's take a look at some of the reasons why it's important to participate in trade shows and conferences:
To meet and interact with people who have the know-how to help you solve problems that may be holding you back. People who have solved the same problems that you are now struggling with, and who are more than willing show you the solutions they found.


To meet with suppliers who can give you the information you need to make informed decisions on equipment and procedures.


To make strategic alliances with others in your industry to help move your business forward.


To create a list of contacts who will help you in your business for years to come and network with your peers at social events.


To find new ways to solve any problems you may be having in your business, whether it is with products, sales, staffing, or equipment, etc.


To get immediate answers. The people who can help you are standing right in front of you on the trade show floor, or sitting next to you in a seminar or will cross paths with you at a social reception.


Be of help to others. You can share your knowledge and your solutions with others who are just starting in your industry. You can help them avoid some of the pitfalls. Many times, you are the expert.


To take home the information. Handouts in seminars can be shared with employees when you return home, giving your employees valuable information that will assist them reach their goals. Exhibitors can provide you with the information you need to make decisions on equipment that will cut down the time you spend on different tasks.


Become re-energized, with new ways of looking at your business and new ideas on how to grow and succeed. You never know when someone you meet may become a strong supporter of your business and talk to many people who can help you or become new customers.


And most importantly HAVE FUN! This is a time to enjoy the business you are in and meet like-minded folks with whom you may develop long and close friendships.
If you've stopped going to trade shows and conferences, you're missing so many opportunities to learn about the latest innovations, get the answers you need, meet people in your industry, and most importantly create an even more successful business over the coming year.
Look forward to seeing you at the next trade show.