Tule Has a Better Way to Measure Vine Water Stress and Manage Water Usage
Tule - Booth #722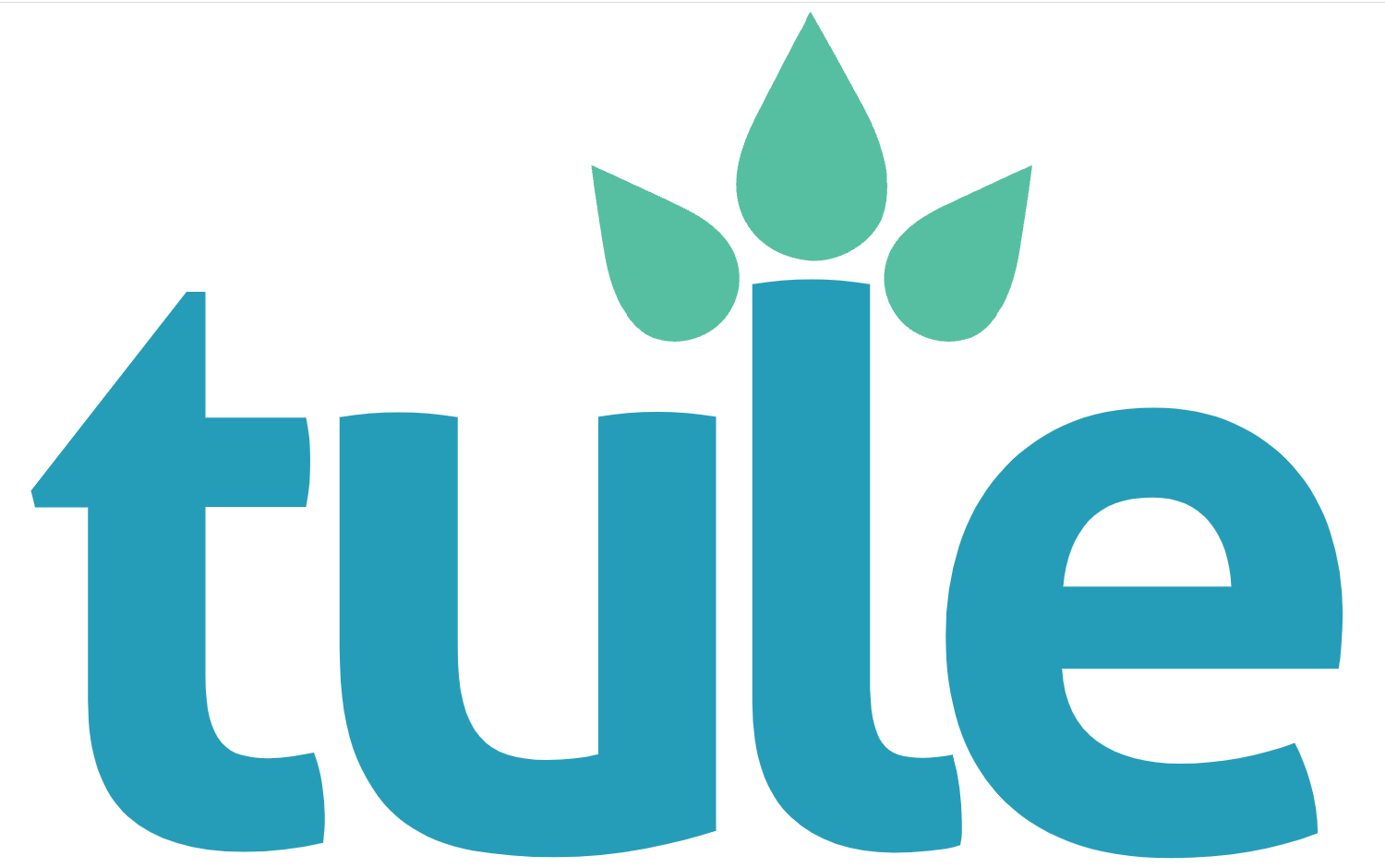 Environmental change challenges farmers to adapt to the rise in temperatures, extreme weather events and watering restrictions imposed as drought becomes an every-vintage concern. It is essential to understand how to adapt viticulture techniques to maintain the desired balance between temperature, water availability and plant materials.
An experienced viticulturist can walk through a vineyard and intuitively know whether to raise the head height to protect against heat, train or prune the vines differently to limit sun exposure or irrigate more or less to manage water stress. But even the best viticulturist can find it difficult to get to every block in every vineyard as often as is necessary to ensure that micro-climate conditions haven't changed, that viticultural management plans are working as anticipated and that new problems haven't emerged.
Tom Shapland, Ph.D., invented Tule Vision to give viticulturists and vineyard managers more eyes on the vines. Shapland is the founder and CEO of Tule Technologies.
"Anything you can see with your eyes, we can now teach a computer to see," Shapland explains what's behind his innovative new tool. "There are many things that farmers currently do with their eyes — they go into their fields to see how thirsty the plants are, to look for pests and diseases or to see how big the crop is. Computer vision augments what the farmer can see by giving them eyes when they're not in the field."
Tule Vision works like facial recognition on your cell phone. Growers can have anyone on their team use Tule Vision on their iPhone to take photos or short videos of their vines. They can even mount the iPhone on their ATV to record images for them as they drive through the vineyard. These images transmit automatically to the cloud and feed into an artificial intelligence (AI) model that determines the water stress level. Growers can see the results in real time on their phones or review them on Tule Vision's web application. Viticulturists can see the water stress summary covering each block in each vineyard in a single view, drill down to individual blocks or locations in the vineyard where the image was taken and look at the photos of the vines. And making decisions about whether to water more often or delay watering is just the same as if they were standing in the field looking at the vines with their own eyes.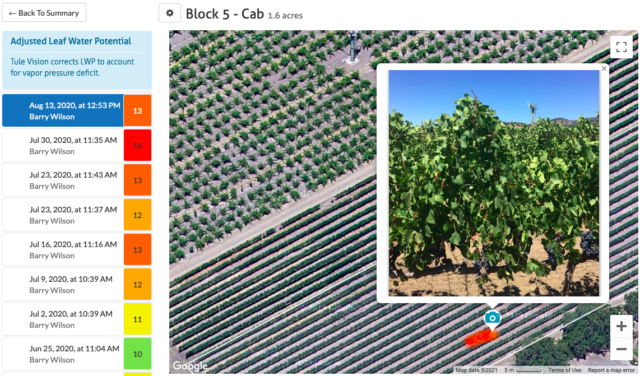 Shapland has a second tool that can increase inputs for broader coverage. Tule provides field sensors that automatically measure Actual Evapotranspiration (ETa) — how the wind carries water vapor away from the field. Each sensor measures water stress over about an acre of vineyard daily and also connects to the vineyard's irrigation system to measure how much water is applied. Tule uploads all of this data to an AI model that provides irrigation recommendations.
Visit the Tule booth at WIN Expo for demos of Tule Vision so you can see with your own eyes how computer vision can augment your viticultural decision-making.
---