Ferrari Tractors Give Growers Tighter Turns, Heavier Lifts and Safer Hillsides
Ferrari Tractors - Booth #730

BCS America and Ferrari Tractor offer a line of specialized compact tractors with different degrees of maneuverability to give growers solutions for all their vineyard needs. Although designed for specific applications, growers can utilize these tractors for any task. Ferraris are as good if not better than other tractors for all the traditional needs of specialized tractors: row crops for vineyards and orchards, working inside greenhouses and maintaining green spaces in all seasons.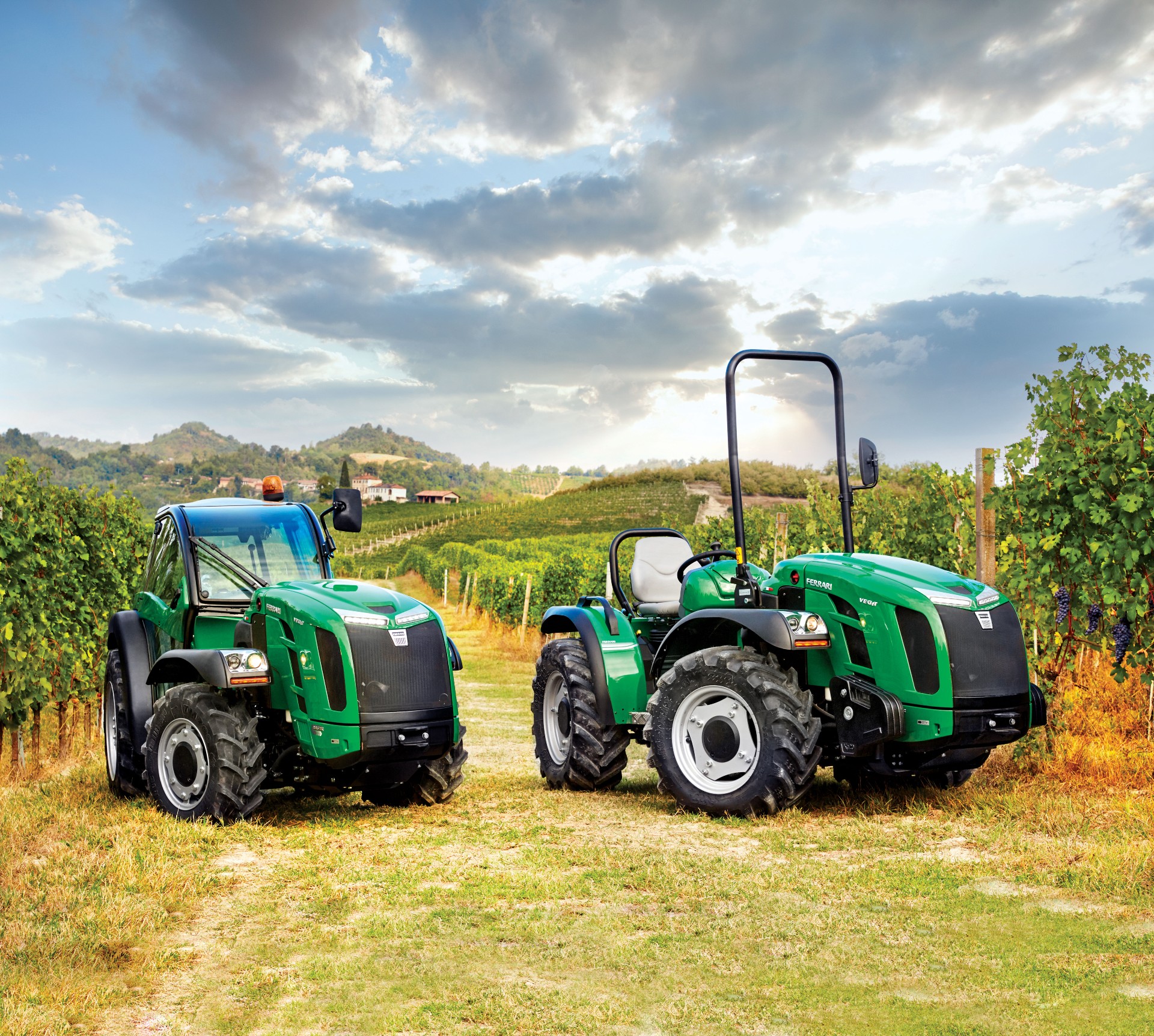 But Ferrari tractors have unique features that give them an advantage over other brands:
Ferrari tractors are built with a low profile and narrow width to get into the vineyards and under obstacles like orchard tree branches or solar panels to mow.

Their 50/50 weight balance from front wheel to back wheel makes them better for mowing on slopes than a typical compact tractor, which has a 60/40 ratio combined with a higher belly clearance, making them unstable on hills. Even when loaded with front or rear attachments, the Ferrari tractor's stability is invaluable for protecting workers, a prime concern for viticulturists.

One Ferrari tractor also offers growers greater efficiency with a patented dual steer version that delivers a 79◦ turn—at just over 6 feet, the tightest turn on the market. The DUALSTEER's (DS) design combines two hydrostatic steering methods: the front wheel steering of the RS plus the central articulation of its AR tractor, resulting in a double hydrostatic steering system acting on both the front wheels and the central articulation. This solution means growers don't have to skip rows; instead, they can come out of one row, make a tight turn and go straight into the next row. The patented dual steer saves an average of 35% in time, fuel and labor costs.

Ferrari tractors also have a high lift capacity and hydraulic flow rate to the rear lift arms, allowing them to lift a broader range of attachments at a faster rate without taking power away from the tractor. This capability handles large, heavy attachments like flail or brush mowers for maintaining the rows and fields and harvesting attachments that take more torque and hydraulic pressure to run.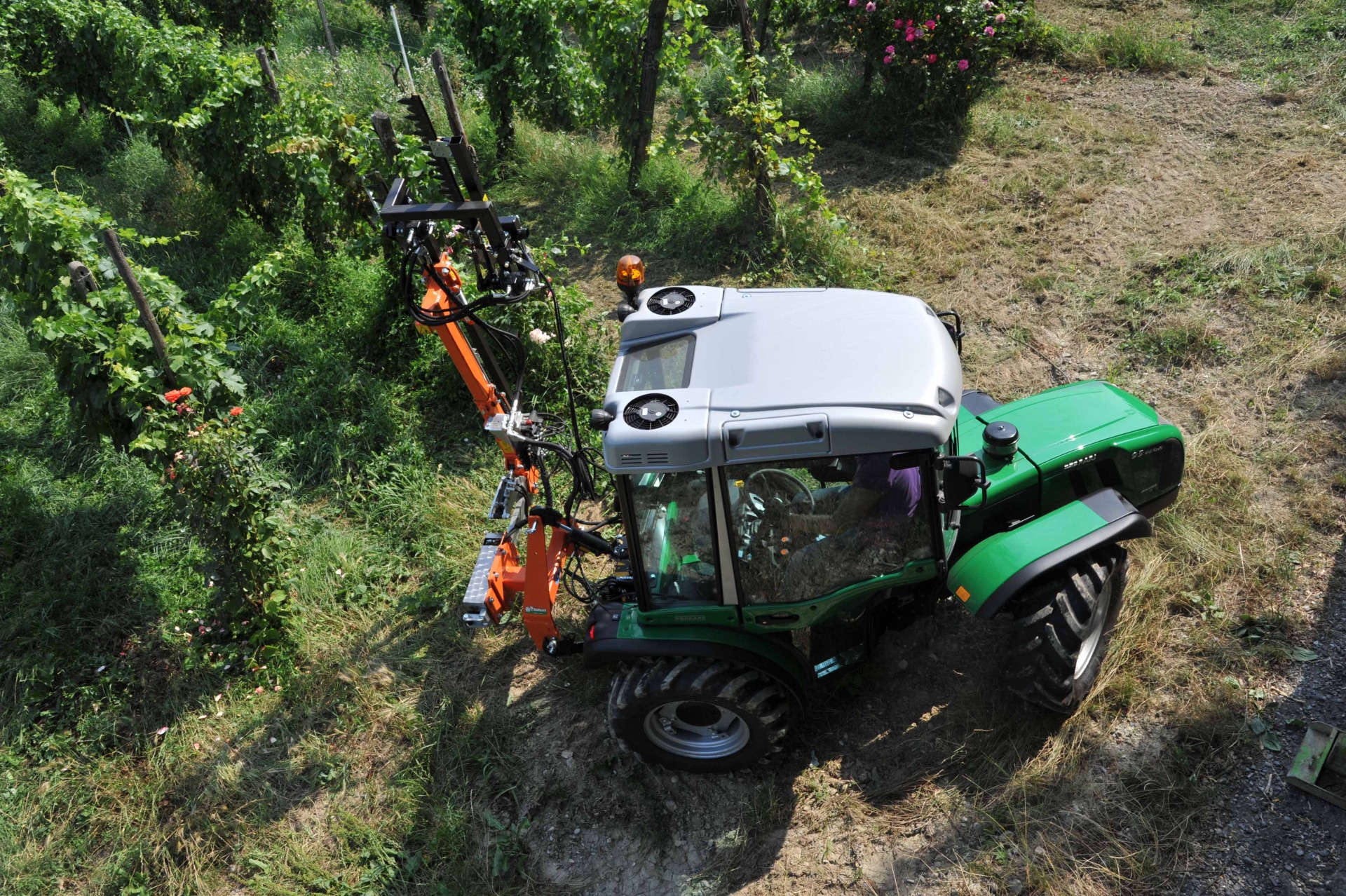 Ferrari Tractors are built in Italy by the BCS Group. BCS America has imported and marketed BCS walk-behind tractors for 28 years and added the Ferrari 4-wheel tractors at the end of 2019. John Webb, the BCS & Ferrari Sales Manager, and his team will have Ferraris on display at the Expo and look forward to introducing you to these reliable, high-performance tractors.
---