RedChirp Brings Modern Text Marketing to Wineries
Redchirp - Booth #521

No one picks up the phone anymore. And it's harder than ever to get your emails delivered and opened. But it is still possible to reach your customers a different way; everyone pays attention to their text messages. Other industries may have a head start, but RedChirp is helping wineries catch up.
"In just over one year, RedChirp has gone from serving one to more than 100 wineries because we've been relentlessly listening to their specific challenges and rapidly developing solutions," says Jennie Gilbert, Co-Founder of RedChirp. "Almost every DTC team reports the same frustrations; they have a lot to communicate and it's getting harder to cut through the noise. You can do it with texting! RedChirp makes it easy."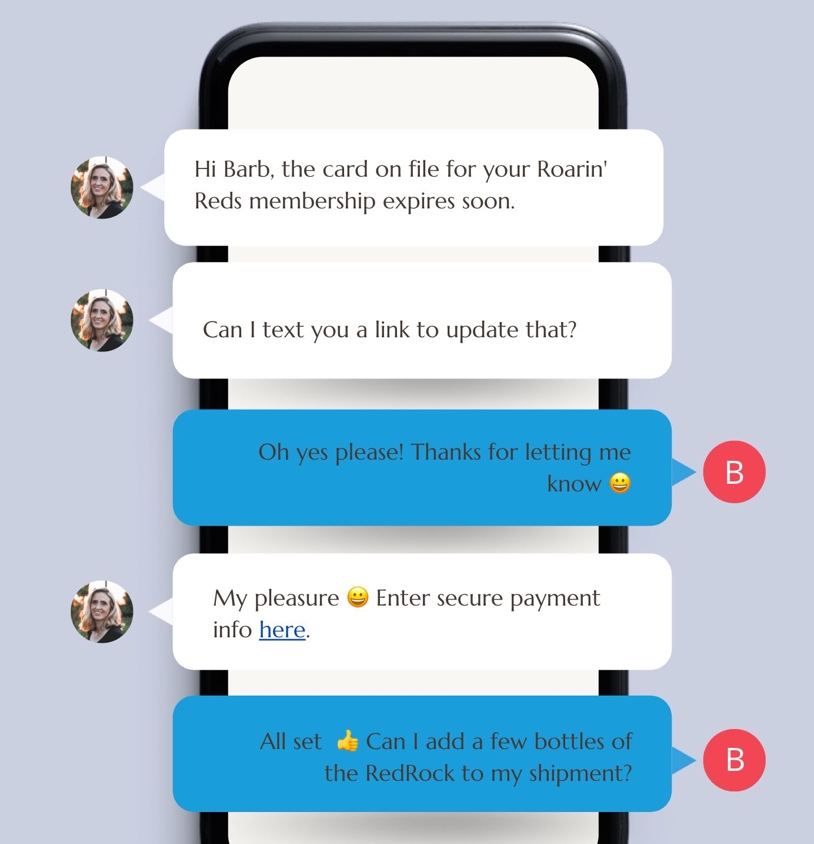 With RedChirp, wineries can text customers individually, send bulk texts to dozens, hundreds, or thousands of customers at once, automate recurring messages like shipment notifications, and create custom automation flows triggered by interactions with your marketing emails. Wineries of all sizes and from all regions are using RedChirp to create elevated customer service experiences, execute more effective club communications, and run more powerful promotions.
The next generation of webchat — which starts on your website but moves the conversation to text — is included in every RedChirp subscription for free. Case studies and order attribution data show these webchats convert into significant sales, with the added bonus of organically growing your opt-in list without lifting a finger.
Wineries use RedChirp to securely collect credit card information by text message too. Because that's so convenient for customers and the wineries, Payment Requests have become one of RedChirp's most popular features. In the last 12 months, chirpers have used Payment Requests to collect over $9.7 Million in one-time payments and update over 3,000 expired credit cards.
RedChirp's impressive list of integrations with wine industry POS systems, reservation platforms, and email providers increase visibility and make automations more powerful. Share contacts, trigger shipment notifications, confirm orders, send reservation reminders, and maximize the performance of your email flows and campaigns by adding on conditional text messages. Automated Order Attribution reporting makes sure wineries always know how their texts are converting to sales.
Are you tired of emailing into the abyss and playing phone tag? Text your customers instead! Stop by RedChirp's booth #521 at WIN Expo to find out how.
---